Coursebook Spotlight
Looking for interdisciplinary classroom content on the impact of the COVID-19 pandemic on the world?
COVID-19 and World Order: The Future of Conflict, Competition, and Cooperation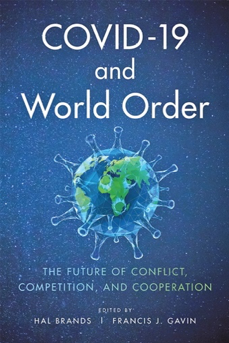 Open Access on Project MUSE
The ongoing COVID-19 pandemic has killed hundreds of thousands of people and infected millions while also devastating the world economy. The consequences of the pandemic, however, go much further: they threaten the fabric of national and international politics around the world. As Henry Kissinger warned, "The coronavirus epidemic will forever alter the world order."
What will be the consequences of the pandemic, and what will a post-COVID world order look like? No institution is better suited to address these issues than Johns Hopkins University, which has convened experts from within and outside of the university to discuss world order after COVID-19. In a series of essays, international experts in public health and medicine, economics, international security, technology, ethics, democracy, and governance imagine a bold new vision for our future.